Physical Education
At Brownmead we offer our children a wide range of physical education, physical activity and school sport. Children have 2 hours of timetabled physical education per week. 1 hour is taught by Central Coaching and the other is delivered by their class teacher. Our planning is provided by Central Coaching which adopts a game-centred approach in order for children to learn the key skills in a fun and engaging way. Children are exposed to all the core skills stated in the national curriculum through a wide range of different sports. We also offer a variety of physical activity for our children which includes the daily mile and extra-curricular lunch time and after school clubs. We offer school sport through our football teams and taking part in other competitions linked to school games.
See our Topic overview below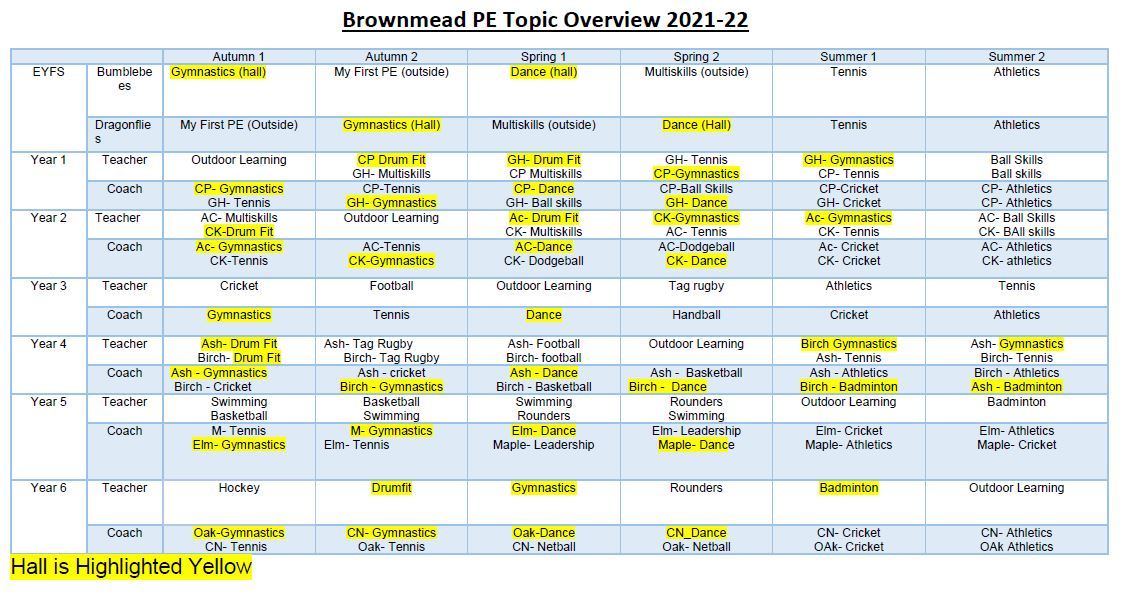 An example of our PE skills progression is below.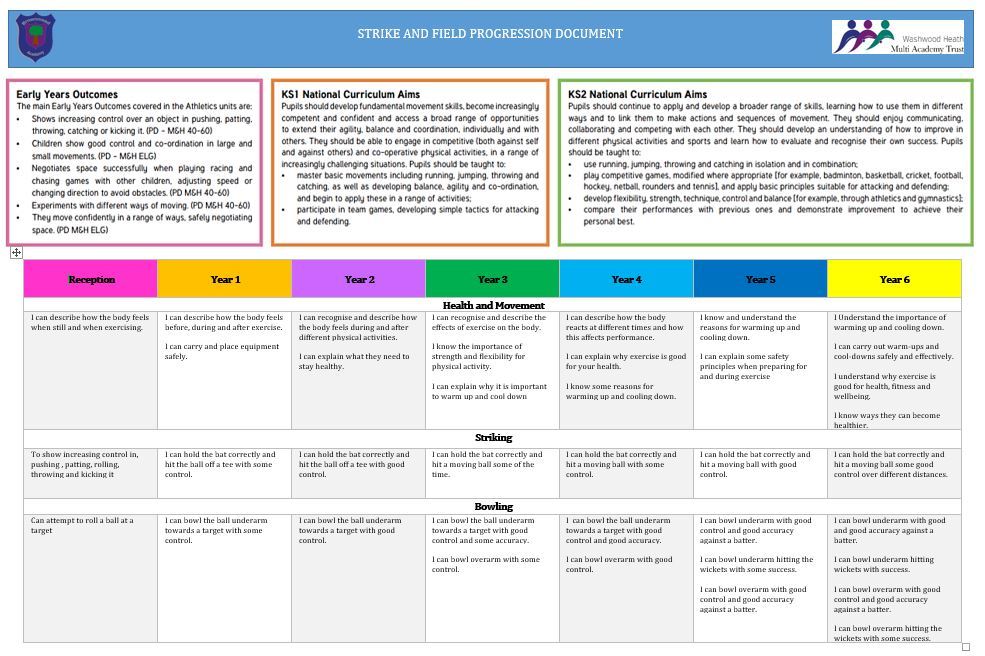 After-school timetable