Governors
Brownmead Governor Visits PolicyCode of Conduct for GovernorsGovernor StandardsParent Governor LeafletPecuniary Interests Overview
If you would like to contact the chair of the Academy Advisory Board, please email enquiry@brownmead.academy FAO Mrs S O'Connor
Current AAB members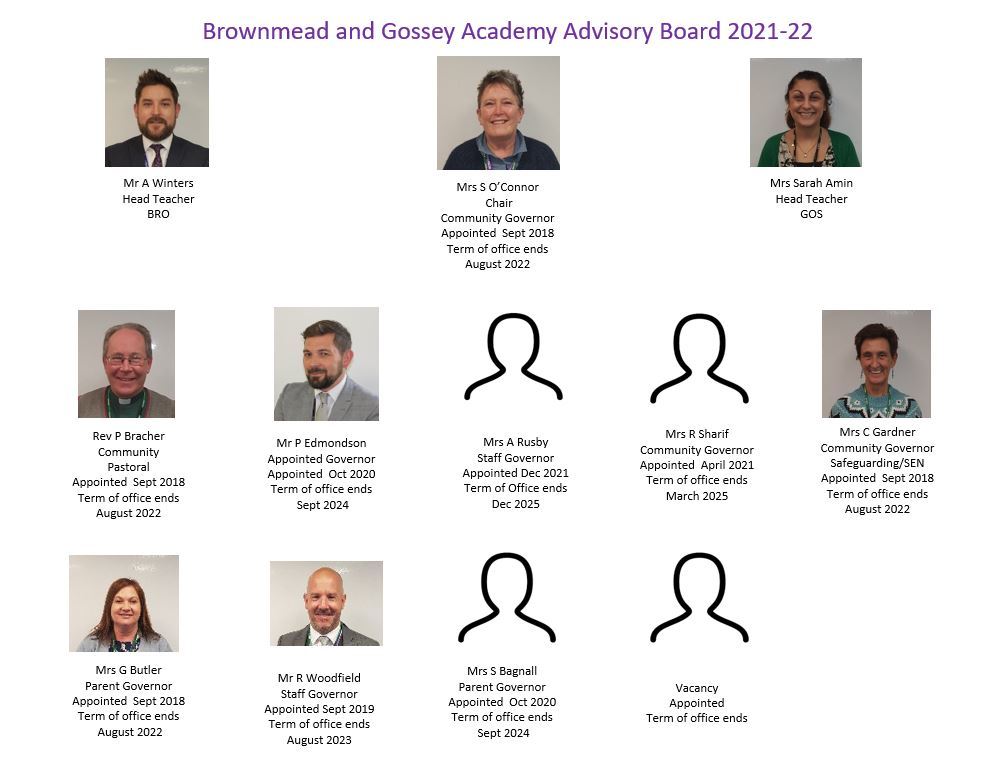 Would you like to be a Parent Governor?
We are always looking out for Parents who are willing to be more involved at Brownmead Academy. Please look out for communication via the website/newsletter. Parent Governors serve for a period of 4 years and you must be able to commit to the required number of meetings and further activities that take place throughout the school year.
For further information, please speak to a member of the office staff.